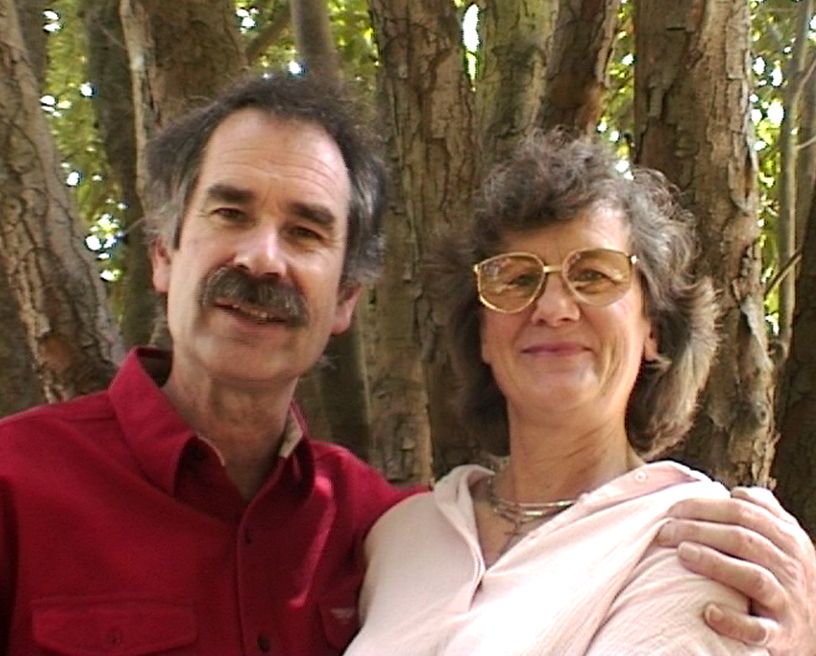 Hi, we're Peter and Irene.
Registered as a qualified Architect's Practice for over 3 decades, we have offered practical design and building advice freely to a public widespread across Australia, as well as many overseas, thus over time have sold thousands of our working plans, and over 20,000 copies of our House designs book.
It is now our recent decision gear down our business (from its present mode of service and Identity). We will still sell our House designs book (until stock runs out – we won't have another print run), and our working generic house plans (should anyone select one or more of these designs from our book).
The main change initiated for our move to semi 'retirement' will be relinquishing my Architect's Registration, business name, and the heavy expense involved in media advertising. This however won't mean that purchase of our plans book, or a working set of our plans would render either irrelevant, or leave a customer stranded with working drawings that no longer could achieve a Council Approval.
Over the years we also offered a one-off drafting service for customers wanting their own personalized layouts, but we are halting this now and concentrating on the sale of our books and generic plans. We will continue to offer choice to customers who wish to have our plans altered by other Practitioners. The latter was not an uncommon option adopted by some clients anyway, who preferred the convenience to have our plans altered by a professional closer to their home. We graciously gave permission to their nominated Practitioner (Architect or Draftsperson), to enact changes of our 'contract drawings', and secure Plans Approval on behalf of our customer, provided our designs were not on-sold to third parties without our permission. This was all legal and worked very successfully.
I now plan to cease my registration mid year in 2018, after which time the ongoing sale of our plans are to gain Plans Approval via a different Practice. This is really not a big deal, unusual, or anything untoward to have plans cited, signed off (whether or not clients seek further plan alterations), then submitted under the 'registration umbrella' of a different Practice (nominated by the customer).
Our book layouts have always been very flexible, but understandably many people desire their own personal changes (although 95% of our plan buyers chose one of our unchanged stock book plans).
Seeking the required service from another Practitioner will undoubtedly attract a fee, proportionate I guess to whatever you ask them to do, but in consideration of the offset of the very low cost of our considerable and well tested plans package, customers can make significant savings, compared to only using an Architect or Draftsperson's all up service (where fees can easily amount to $20,000).
The start to our continued service is to first purchase our very popular Plans Book (over 20,000 sold).
We now have heavily discounted the cost of both our book and working plans, as an incentive for new customers to buy. Books are down from $29 to $20, and plans from $1950 to $1000.